Fairview Container Terminal Landfill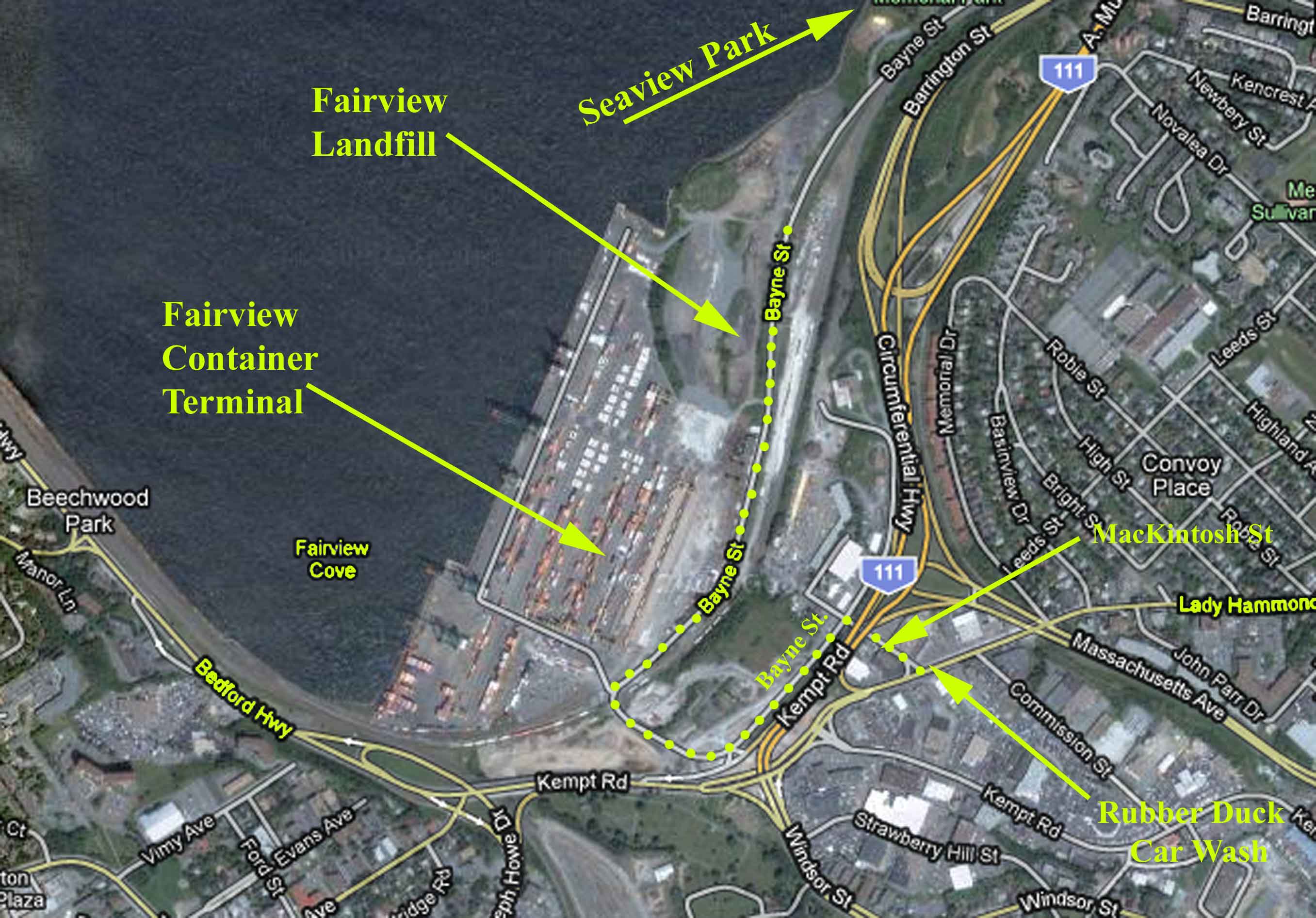 Directions
:

Go to the junction of Lady Hammond Road and MacKintosh Street. The "Rubber Duck Car Wash" is at the NE corner of this junction. Turn onto MacKintosh Street and drive under Highway 111, and once under the overpass, at the first intersection you reach, turn left onto Bayne Street, in the direction of the "Ceres Container Terminal" and the "CN Intermodal Terminal".
Bayne Street parallels the highway for roughly 300 metres before turning right (and downhill) towards the Container Terminal, and the railway tracks. Cross the tracks, and then immediately turn right, which is still Bayne Street. You are now heading in the direction of Seaview Park. The fenced-in landfill starts in 500 metres, on the left (west) side of the road.
Close-up of the Fairview Landfill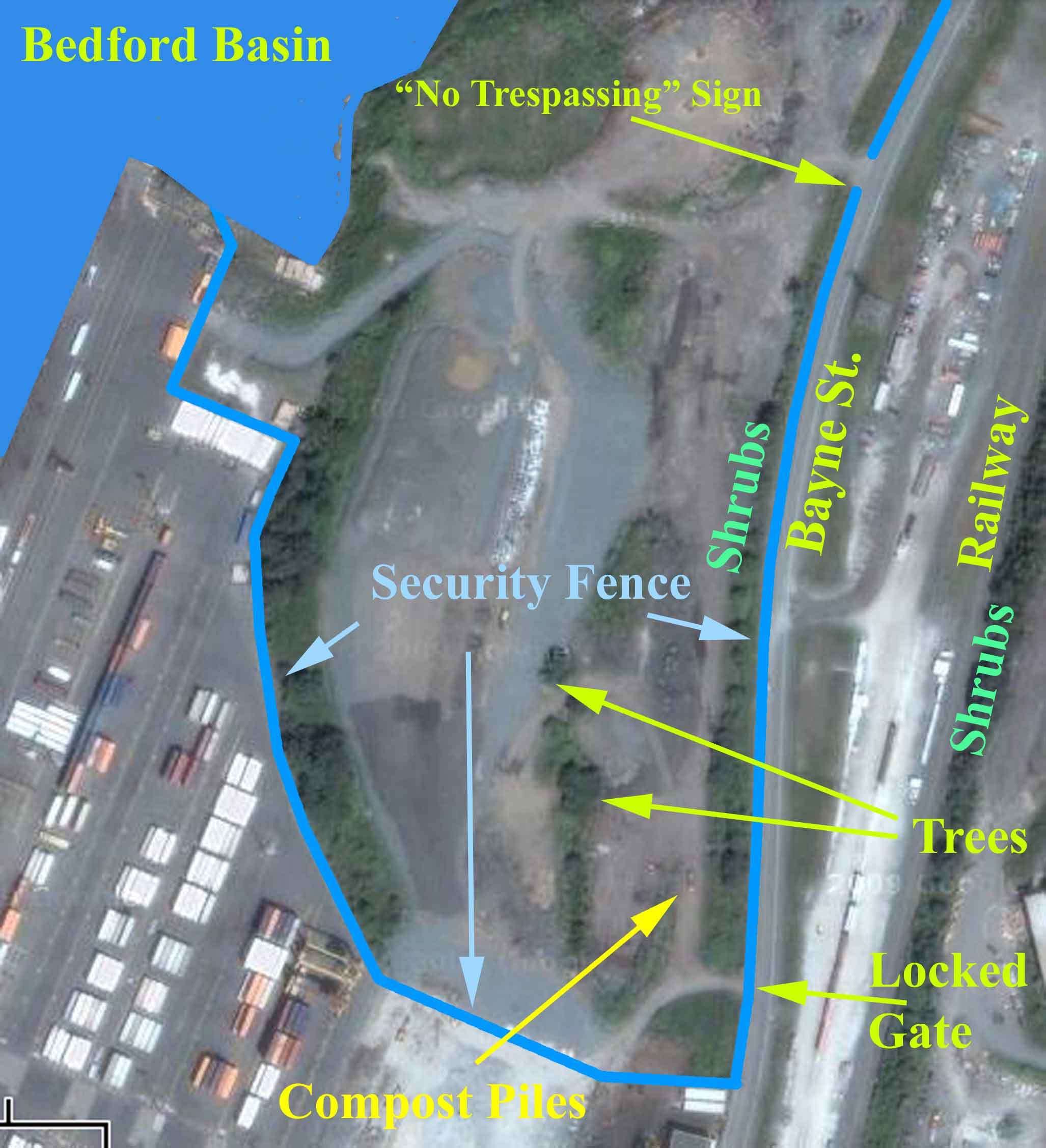 Birding Strategy



You can park on the short access road in front of the permanently locked gate.
Check out all the rich shrubby areas that border the west side of Bayne Street.
Aggressive "pishing" might be needed to lure birds from the higher slopes, as well as the compost piles. You can use a scope for the trees that are in view on the ridge.