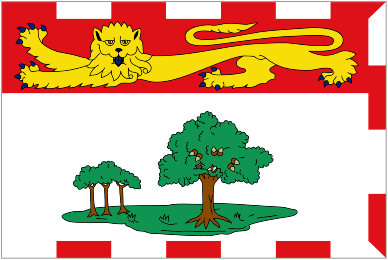 PRINCE EDWARD ISLAND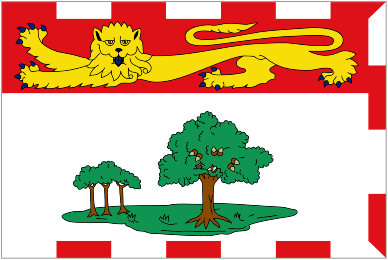 WINTER BIRDING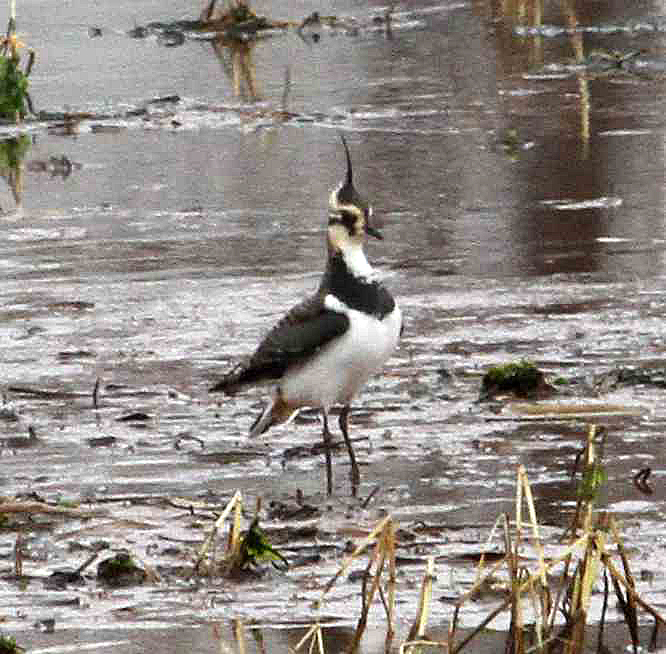 Northern Lapwing - 01 January 2011 - photo © by Chris Martin

This site focuses on the joys of Winter Birding in Prince Edward Island, Canada.

This winter's bird list is
compared with those from previous winters,
and links are also provided
to winter bird list compilations in other areas.




LAST UPDATED
11 March 2015
PROVINCE-WIDE 2014/2015 SPECIES TOTAL = 118
The table below lists the species sighted somewhere in the province of Prince Edward Island
in the months of December through February, between 2004 and 2015.
The left-most column shows the species sighted during the current winter season, 2014/2015.
Compiled by
David Seeler
Web Page by
Blake Maybank
(CSI: Life)

Core Species have a YELLOW backdrop.
(These are
seen every winter, or are elusive winter resident species)
Prince Edward Island's Core List = 84 Species



Species not seen every winter have an ORANGE backdrop



Species for which there are <10 records for PEI have a pink backdrop.



Note
: The Species List has
NOT
been updated to the latest AOU taxonomic order.










Winter Of:



BIRD SPECIES


2014/




2015




2013/




2014




2012/




2013




2011/




2012

2010/




2011




2009/




2010




2008/




2009




2007/




2008




2006/




2007




2005/




2006




2004/




2005



Red-throated Loon
X

X

X

X

X

X

X

X

X

X

X

Common Loon
X

-

-

X

X

X

-

X

X

X

X

Pied-billed Grebe


-

-

-

-

-

-

-

-

-

-

Horned Grebe


-

-

X

-

-

-

-

-

-

X

Red-necked Grebe


-

-

X

-

-

-

-

X

X

-

Sooty Shearwater



-

-

X

-

-

-

-

-

-

-

Northern Gannet
X

X

X

X

X

X

-

X

X

X

X

Great Cormorant
X

X

X

X

X

X

X

-

X

X

X

Double-crested Cormorant
X

X

X

X

X

X

X

X

X

X

X

Great Blue Heron
X

X

X

X

X

X

X

X

X

X

X

Great Egret



-

X

-

-

-

-

-

-

X

-

Snowy Egret



-

-

-

-

-

-

-

-

-

X

Cattle Egret



-

-

-

-

X

-

-

-

X

-

Black Vulture

X

X

-

-

-

-

-

-

X

-

-

Turkey Vulture



-

X

X

X

-

-

-

-

-

-

Pink-footed Goose



-

-

-

X

-

-

-

-

-

X

Greater White-fronted Goose



-

-

-

X

-

-

-

-

-

-

Cackling Goose

X

-

-

-

X

-

-

-

-

-

-

Canada Goose
X

X

X

X

X

X

X

X

X

X

X

Snow Goose



-

X

-

-

-

X

-

-

X

-

Wood Duck


-

X

-

-

-

-

-

-

-

-

Green-winged Teal
X

X

X

X

X

X

X

X

X

X

X

American Black Duck
X

X

X

X

X

X

X

X

X

X

X

Mallard
X

X

X

X

X

X

X

X

X

X

X

Northern Pintail
X

X

X

X

X

X

X

X

X

X

X

Northern Shoveler
X

X

X

X

X

-

X

-

X

X

-

Gadwall
X

X

X

X

X

X

X

X

X

X

X

American Wigeon
X

X

X

X

X

X

X

X

X

X

X

Eurasian Wigeon
X

X

X

X

X

-

-

-

-

-

-

Ring-necked Duck


-

-

-

-

X

-

X

X

X

-

Canvasback



-

-

X

-

-

-

-

-

-

-

Redhead

X

-

-

X

-

-

-

-

X

X

-

Greater Scaup
X

X

X

X

X

X

X

X

X

X

X

Lesser Scaup
X

X

X

X

X

X

X

-

X

X

X

King Eider



-

-

-

X

-

-

-

-

-

-

Common Eider
X

X

X

X

X

X

X

X

X

X

X

Harlequin Duck
X

X

X

X

X

X

-

-

X

X

X

Long-tailed Duck
X

X

X

X

X

X

X

X

X

X

X

Black Scoter
X

X

X

X

X

X

-

X

X

X

X

Surf Scoter


-

-

X

-

X

-

X

X

X

X

White-winged Scoter
X

X

X

X

X

X

X

X

X

X

X

Common Goldeneye
X

X

X

X

X

X

X

X

X

X

X

Barrow's Goldeneye
X

X

X

X

X

X

X

X

X

X

X

Bufflehead
X

X

X

X

X

X

X

X

X

X

X

Hooded Merganser
X

X

X

X

X

X

X

X

X

X

X

Common Merganser
X

X

X

X

X

X

X

X

X

X

X

Red-breasted Merganser
X

X

X

X

X

X

X

X

X

X

X

Ruddy Duck


-

-

X

-

-

-

-

X

-

-

Bald Eagle
X

X

X

X

X

X

X

X

X

X

X

Northern Harrier
X

X

X

X

X

X

X

X

X

X

X

Sharp-shinned Hawk
X

X

X

X

X

X

X

X

X

X

X

Cooper's Hawk



-

-

-

X

-

-

X

X

-

-

Northern Goshawk
X

X

X

X

X

X

X

X

X

X

X

Broad-winged Hawk

X

-

-

X

-

X

-

-

-

-

X

Red-tailed Hawk
X

X

X

X

X

X

X

X

X

X

X

Rough-legged Hawk
X

X

X

X

X

X

X

X

X

X

X

Golden Eagle



X

-

-

-

-

-

-

X

-

-

American Kestrel
X

-

X

-

-

X

X

-

X

-

X

Merlin
X

X

X

X

X

X

X

X

X

X

X

Gyrfalcon


X

-

-

-

X

-

-

X

-

X

Peregrine Falcon
X

X

X

-

X

X

-

X

X

-

-

Gray Partridge
X

X

X

X

X

X

X

X

X

X

X

Ring-necked Pheasant
X

X

X

X

X

X

X

X

X

-

X

Sharp-tailed Grouse


X

X

X

-

-

X

X

X

X

X

Ruffed Grouse
X

X

X

X

X

X

X

X

X

X

X

American Coot
X

-

X

-

-

-

-

-

X

X

X

Sandhill Crane

X

-

-

-

-

-

X

-

-

-

-

Northern Lapwing



-

-

-

X

-

-

-

-

-

-

Black-bellied Plover


-

-

-

-

-

-

-

-

-

-

Killdeer


-

-

-

X

-

-

-

-

-

-

Ruddy Turnstone


-

-

-

X

-

-

-

-

-

X

Red Knot



-

-

-

X

-

-

-

-

-

-

Sanderling
X

-

-

X

X

-

-

-

-

X

X

Purple Sandpiper


-

-

X

-

X

X

X

X

X

X

Dunlin


-

-

-

-

-

-

-

-

-

-

Long-billed Dowitcher



-

-

-

-

-

-

-

-

X

-

Wilson's Snipe


-

X

-

-

-

-

-

-

-

-

American Woodcock


-

-

-

-

-

-

-

-

-

-

Black-headed Gull
X

X

X

X

X

X

X

X

X

X

X

Bonaparte's Gull
X

X

X

X

X

X

X

X

X

X

X

Ring-billed Gull
X

X

X

X

X

X

X

X

X

X

X

Mew (Common) Gull


-

-

-



-

-

-

X

X

X

Herring Gull
X

X

X

X

X

X

X

X

X

X

X

Iceland Gull
X

X

X

X

X

X

X

X

X

X

X

Thayer's Gull
X

-

-

-

-

-

-

-

-

X

X

Lesser Black-backed Gull


X

X

X

X

X

X

X

X

X

X

Glaucous Gull
X

X

X

X

X

X

X

X

X

X

X

Great Black-backed Gull
X

X

X

X

X

X

X

X

X

X

X

Little Gull



-

-

-

-

-

-

-

X

-

-

Black-legged Kittiwake
X

-

X

X

X

X

-

-

-

-

-

Ivory Gull



-

-

-

-

-

X

-

-

-

-

Dovekie
X

-

X

-

X

-

X

X

-

X

X

Thick-billed Murre
X

-

-

-

-

-

-

-

-

-

-

Common Murre



-

-

X

-

-

-

-

-

-

-

Razorbill
X

-

X

X

X

X

-

-

X

X

X

Black Guillemot
X

X

X

X

X

X

X

X

X

X

X

Atlantic Puffin



-

-

-

-

-

-

-

-

X

-

Rock Pigeon

X

X

X

X

X

X

X

X

X

X

X

Mourning Dove
X

X

X

X

X

X

X

X

X

X

X

Great Horned Owl
X

X

X

X

X

X

X

X

X

X

X

Snowy Owl
X

X

-

X

X

X

X

X

X

X

X

Barred Owl
X

X

X

X

X

X

X

-

X

X

X

Great Gray Owl



-

-

-

X

-

-

-

-

-

-

Long-eared Owl



-

-

-

-

-

-

X

-

-

-

Short-eared Owl
X

-

-

X

X

X

X

X

X

X

X

Northern Hawk-Owl



-

-

X

-

-

-

-

-

-

-

Northern Saw-whet Owl


X

X

X

X

X

X

X

X

X

X

Boreal Owl



-

-

-

-

-

X

X

-

X

X

Belted Kingfisher
X

X

X

X

X

X

X

X

X

X

X

Red-headed Woodpecker



-

-

X

-

-

-

-

-

-

X

Red-bellied Woodpecker
X

-

X

X

-

-

X

X

-

X

X

Downy Woodpecker
X

X

X

X

X

X

X

X

X

X

X

Hairy Woodpecker
X

X

X

X

X

X

X

X

X

X

X

Black-backed Woodpecker
X

X

-

X

-

X

-

X

X

-

X

Am. Three-toed Woodpecker


X

-

-

-

-

X

-

-

-

X

Northern Flicker
X

X

X

X

X

X

X

X

X

X

X

Pileated Woodpecker

X

X

X

X

-

X

-

X

X

-

-

Eastern Phoebe



-

-

-

X

-

-

-

-

-

-

Loggerhead Shrike



-

-

-

-

-

-

-

-

-

X

Northern Shrike
X

X

X

X

X

X

X

X

X

X

X

Gray Jay


X

X

X

X

X

X

X

X

X

X

Blue Jay
X

X

X

X

X

X

X

X

X

X

X

American Crow
X

X

X

X

X

X

X

X

X

X

X

Common Raven
X

X

X

X

X

X

X

X

X

X

X

Horned Lark
X

X

X

X

X

X

X

X

X

X

X

Black-capped Chickadee
X

X

X

X

X

X

X

X

X

X

X

Boreal Chickadee
X

X

X

X

X

X

X

X

X

X

X

Red-breasted Nuthatch
X

X

X

X

X

X

X

X

X

X

X

White-breasted Nuthatch
X

X

X

X

X

X

X

X

X

X

-

Brown Creeper
X

X

X

X

X

X

X

X

X

X

X

Carolina Wren



-

-

-

-

-

-

X

X

-

-

Winter Wren


-

-

-

-

-

-

-

-

X

-

Golden-crowned Kinglet
X

X

X

X

X

X

X

X

X

X

X

Ruby-crowned Kinglet


X

X

X

-

X

-

-

X

-

-

Blue-gray Gnatactcher

X

-

-

-

-

-

-

-

-

-

-

Eastern Bluebird



-

-

-

-

-

-

-

X

-

-

Hermit Thrush
X

-

-

-

-

-

-

-

-

-

-

Fieldfare



-

-

-

-

-

-

-

-

X

-

American Robin
X

X

X

X

X

X

X

X

X

X

X

Varied Thrush


-

-

-

-

-

X

-

-

-

X

Gray Catbird


-

-

-

-

-

-

-

-

-

-

Northern Mockingbird


-

X

-

X

X

X

X

-

-

X

Brown Thrasher


-

-

-

-

-

-

-

-

X

X

American Pipit


-

X

-

-

-

-

-

X

-

-

Bohemian Waxwing
X

X

X

X

X

X

X

X

X

X

X

Cedar Waxwing
X

X

X

X

X

X

X

-

X

X

X

European Starling
X

X

X

X

X

X

X

X

X

X

X

Orange-crowned Warbler


-

-

-

-

-

-

-

-

-

-

Yellow-rumped Warbler
X

X

X

X

X

X

X

-

X

X

X

Yellow-throated Warbler

X

-

X

-

-

-

-

-

-

-

-

Pine Warbler
X

-

X

X

X

X

X

-

X

X

X

Common Yellowthroat



X

-

-

-

-

-

-

-

-

-

Eastern Towhee
X

-

X

-

-

-

-

-

-

X

X

American Tree Sparrow
X

X

X

X

X

X

X

X

X

X

X

Field Sparrow

X

-

-

-

-

-

-

-

-

-

-

Chipping Sparrow
X

-

-

-

-

-

X

-

-

-

-

Lark Sparrow



-

-

-

-

-

-

-

-

X

-

Savannah Sparrow
X

-

X

X

-

X

-

-

-

-

X

Fox Sparrow


-

X

-

-

-

X

-

-

-

X

Song Sparrow
X

X

X

X

X

X

X

X

X

X

X

Swamp Sparrow
X

-

-

-

-

-

-

-

-

-

-

White-throated Sparrow
X

X

X

X

X

X

X

X

X

-

X

Harris's Sparrow



-

-

-

X

-

-

-

-

-

-

White-crowned Sparrow
X

-

X

X

X

-

-

X

-

-

X

Dark-eyed Junco
X

X

X

X

X

X

X

X

X

X

X

Lapland Longspur
X

X

X

X

X

X

X

X

X

X

X

Snow Bunting
X

X

X

X

X

X

X

X

X

X

X

Northern Cardinal
X

X

X

X

X

X

-

X

X

X

X

Rose-breasted Grosbeak



-

-

-

-

-

-

-

-

-

X

Indigo Bunting



X

-

-

-

-

-

-

-

-

-

Dickcissel


-

-

-

-

-

-

-

X

-

-

Red-winged Blackbird
X

X

X

X

X

X

X

X

X

X

X

Yellow-headed Blackbird



-

-

X

X

-

-

X

-

-

-

Eastern Meadowlark


-

-

-

X

-

-

-

-

-

X

Rusty Blackbird


X

-

X

X

-

X

X

-

X

X

Common Grackle
X

X

X

X

X

X

X

X

X

X

X

Brown-headed Cowbird
X

X

X

X

X

X

X

X

X

X

X

Baltimore Oriole
X

-

-

X

-

X

X

-

-

X

-

Bullock's Oriole



-

-

-

-

-

-

X

-

-

-

Pine Grosbeak
X

-

X

-

X

X

X

X

-

X

X

Purple Finch
X

X

X

X

X

X

-

X

X

X

X

House Finch



-

-

-

-

-

X

-

-

-

-

Red Crossbill


-

X

-

-

-

-

X

-

-

X

White-winged Crossbill
X

X

X

X

X

X

X

X

X

X

X

Common Redpoll
X

-

X

X

X

-

X

X

-

X

X

Hoary Redpoll



-

X

-

-

-

X

X

-

-

-

Pine Siskin
X

X

X

X

X

X

X

X

X

X

X

American Goldfinch
X

X

X

X

X

X

X

X

X

X

X

Evening Grosbeak
X

X

X

X

X

X

X

X

X

X

X

House Sparrow
X

X

X

X

X

X

X

X

X

X

X

SINGLE WINTER TOTALS (not including subsp.) Average = 113


118




101




115




119




117




107




105




105




115




117




123




Winter Single Season Average =

112 species

(10 seasons)


This Site is maintained by:


Click Here for information on

Birding Sites of Nova Scotia